Pocono and Eastern Pennsylvania Area Hot Tub Sales, Saunas For Sale, Far Infrared Saunas, Infrared Saunas For Sale, Above Ground Pools, Parts & Supply Merchants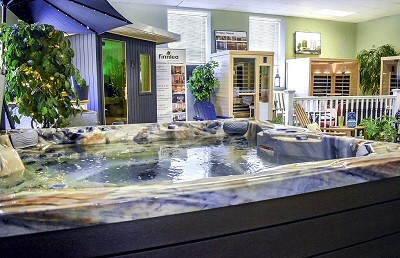 PDC Spa and Pool World, in Lehighton, Pa. has been at the same location for over 30 Years! So you KNOW they will be there long after your purchase of your Hot Tub, Saunas, Above Ground Pools, Parts, Supplies, Services with true Trained, Knowledgeable, Staff and Technicians for anything you will ever need.

PDC Spa and Pool World has a fantastic showroom just minutes from the Lehigh Valley and Allentown, so when your thinking Lehigh Valley Hot Tub think PDC Spa and Pool World.

PDC Spa & Pool World offers a great selection of Hot Tubs For Sale Near Me, Saunas including Steam Saunas, Infrared Saunas Lehigh Valley Poconos on display at their showroom and on their website.

Located in Eastern Pennsylvania in Lehighton, Pa.
PDC Spa And Pool World Is A Short Drive For Anyone In Eastern PA.
Offering a wide selection of Above Ground Pool Sales Lehigh Valley Poconos PA Pool Sales, Support, Pool Parts, Pool Supplies, from the finest names in the industry.

Above Ground Pool Liners Lehigh Valley Poconos, Chemicals and Supplies, Water Testing For Customer's, In Business Over 40 Years, A Hands On, Family Owned Operated Business, Knowledgeable, Friendly Staff Are Ready To Answer Questions and Serve You.

PDC Spa And Pool World - More Than Just Great Pools

Pool Packages For Sale Lehigh Valley Poconos

Start up the pools and grab your swim suits because summer is just around the corner.
Pool not starting up or leaking? Get the 'Best Pool/Spa Repair' so you don't miss out on any hot day swimming. PDC Spa & Pool World offers the best in the area and was voted by our readers in the 2022 Readers' Choice awards. Call today and get swimming before the scorchers start in this summer!

https://www.pdcspaworld.com/Spa-Sauna-Pool-Services.html

Pool Repair Services Lehigh Valley Poconos

Pool Cleaning Robots Lehigh Valley Poconos PA. Pool Cleaning Robots from the finest names in the pool cleaning industry.

PDC Spa And Pool World - More Than Just Great Pool Supplies

Pool Parts Lehigh Valley Poconos and Pool Supplies Lehigh Valley Poconos including Pool Chemicals and other related services are available at PDC.
Hot Tub Parts Lehigh Valley Poconos, for many makes and models especially PDC Spa Brands. Plus a large selection of Hot Tub Supplies, hot tub and related Supply, as well as offering factory trained service technicians for PDC Spa Repair.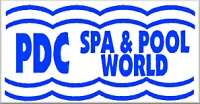 PDC Spa and Pool World - Serving, Brodheadsville, Tannersville, Stroudsburg, Poconos, Hazleton, Lehigh Valley, Allentown, Bethlehem, Easton, Pennsylvania, PA, Fogelsville, Nazareth, Wilkes Barre, Laurys Station, Center Valley, Reading, Pocono Manor, Pocono Summit, Pocono Region, Saylorsburg, Shawnee, Monroe County, Carbon County, Luzerne County, Lehigh County, 18711, 18034, 18051, 18000, 19608, 570, 610, 215 area codes.